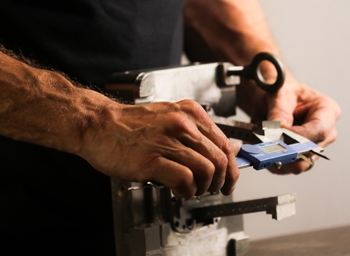 Quality Management System
ADCO Plastics has determined that its future growth and success will be based on its commitment to quality and the pursuit of total customer satisfaction. ADCO Plastics is dedicated and committed to not only completely meeting customer requirements, but in exceeding their expectations. Quality improvements will be an ongoing process at ADCO Plastics involving all employees, striving towards a common goal of total quality and satisfaction of its stakeholders (customers, suppliers, employees, and shareholders).  Our quality policy is prominently displayed at strategic locations throughout the company.  The Quality Policy reads as follows:
AT ADCO PLASTICS WE ARE COMMITTED TO ONGOING TOTAL QUALITY IMPROVEMENT TO ACHIEVE BUSINESS OBJECTIVES AND EXCEED CUSTOMER EXPECTATIONS.
The quality policy is communicated to employees at all levels of the organization.  Employees are expected to fulfill the requirements of this policy in all their work related efforts and decisions.
To achieve these objectives ADCO has implemented a Quality Management System compliant with the requirements of ISO 9001:2000 International standards.
Our Quality Control laboratory utilizes the latest visual and mechanical measuring and inspection software and equipment with calibration traceable to NIST standards.  We also utilize computer-controlled injection molding machines for precision molding. Our Quality Management System includes the following equipment and services:
MicroVu – Visual Measuring System
Calipers, Micrometers, Gages & Fixtures
True Stone Surface Plates
Digital Floor & Table Weighing Scales
3 Axis Mechanical Probing Capability
Standard Operating Procedures and Work Instructions
Six Sigma Tools for Continues Improvement Including QI Macros Software for SPC, Control Charts, and Capability Studies
Production Part Approval Process (PPAP)